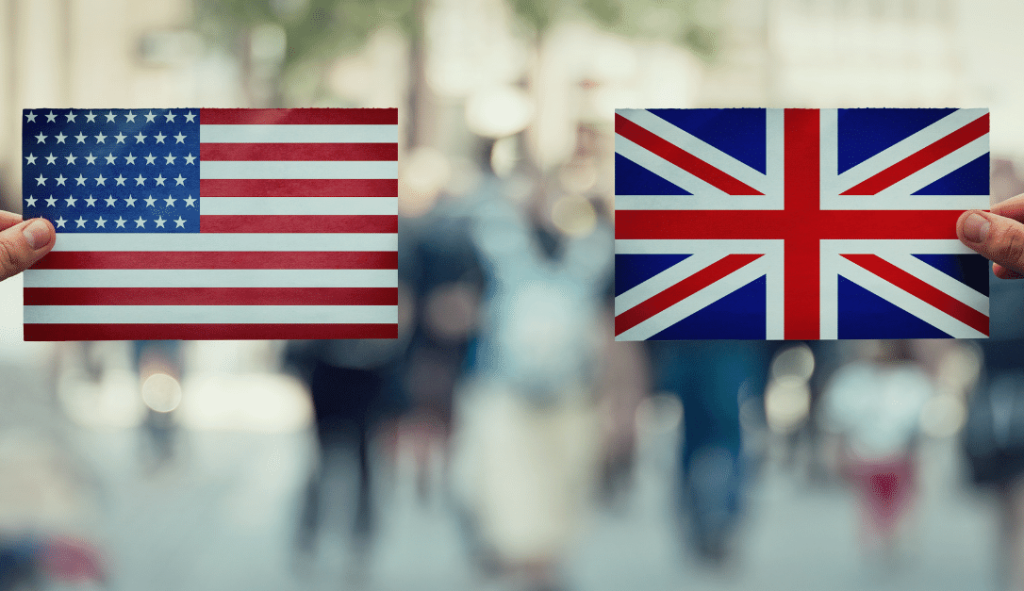 UK Vs. US Education | Which Is Best For You?
UK vs US education, both nations have a long history of providing high-quality higher education, superior research facilities, and a culture that values intellectualism and academic independence. While both countries offer a wonderful atmosphere for studying in the UK as well as USA, there are several distinctions between university organizations and student life. 
According to the Times Higher Education's global university rankings, more than half of the world's top 200 institutions are based in the United States or the United Kingdom. 
In this post, we shall compare and contrast the American and British educational systems, based on below key points:
The expense of living in the list of the best universities in UK and the United States, such as London or New York, is prohibitive for most students. One option is to study in a smaller city with a reduced cost of living, such as Manchester in the United Kingdom or Houston in the United States of America. Additionally, you may use a cost of living calculator to determine the variations in living costs across places or draw comparisons to your area.
Additionally, remember that accounting and finance degrees typically take four years to finish in the United States. This typically takes three years in the United Kingdom. If you're interested in completing your degree more quickly while saving money, the UK may be a better choice.
Most universities in the United States begin classes in mid-to-late August, while some smaller liberal arts institutions may start later. The majority take an extended vacation beginning in mid-December and resume classes early to mid-January. However, institutions that operate on a different schedule, such as a trimester or quarter-based system, may begin their winter break during the late November Thanksgiving holiday.
In the United Kingdom, the academic world is a little more variable. While the majority typically utilize the semester system, several colleges also employ the trimester and quarter systems. Many schools begin in September or October and conclude in May or June, resulting in a significantly longer academic year. However, literary terms are less conventional in the United Kingdom; if you opt to study in the best universities in USA, your institution may follow a very different schedule.
Both nations have residential halls for students. They are approximately identical, except that it is more common in the UK to have a private bedroom, but in the US, you may very likely share a bedroom with at least one other person. After the first year, however, students who come to study abroad in the US may have additional accommodation alternatives, such as private housing or off-campus lodging.
Additionally, self-catered dorms are more prevalent to study abroad in the UK, while the US often offers a variety of complete food alternatives for its students. The one potentially significant distinction is that in the United Kingdom, maid service is popular in residence halls, although students pay a minimal charge for this service.
Making Preparations For The Future
If you want to remain in the nation where you studied, consider what your future payments could be. After all, you want to ensure that your investment in an international education pays off! According to global recruiting firm Robert Half, the average income for an entry-level tax accountant in the United Kingdom is £41,250 (USD 58,752), while a more experienced tax accountant earns £56,750 (USD 80,829). An entry-level accountant in the United States of America will earn around $44,750 (£31,427), while a mid-level tax accountant will earn approximately $87,000 (£61,100).
The duration of courses is one of the most visible distinctions between studying in the UK and the USA. The UK almost exclusively offers shorter periods than the United States, across all higher education levels.
A bachelor's degree generally takes three years in the United Kingdom and four years in the United States. A master's degree in the United Kingdom typically takes one year, but it takes two years in the United States. Finally, a Ph.D. in the United Kingdom will typically take between three and four years (with few exceptions for specific courses), but it will often take between five and seven years in the United States.
The Distinctions Between Accounting Techniques
Where you study accounting affects the practices you follow and the kind of certification you get. Because the United States of America has a unique approach to accounting, your skills may not be as transferable. Over 144 nations (including the United Kingdom) adhere to the International Financial Reporting Standards (IFRS), but the United States compels only international corporations to do so.
While both nations offer excellent education, their systems approach education differently, and each has its own set of benefits and limitations. If you contemplate obtaining a degree in either the United States or you decide to study in the UK, you should examine the various distinctions described in this article. Along with that, you can also find the best universities of USA which you can enroll.
Caston Consultancies, one of the leading overseas education consultancy in India, with over 200+ partnered institutions worldwide.