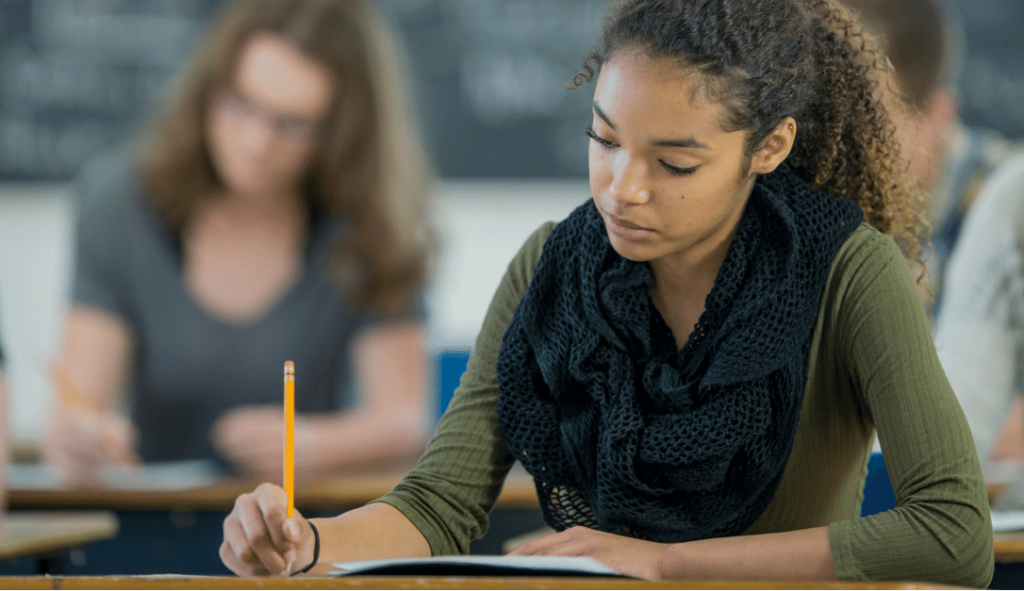 Entrance Exam For Studying In The UK
With 18 of its institutions in the QS Globe University Rankings 2021 in the worldwide top 100, the United Kingdom is a popular destination for students throughout the world who want to pursue international education. You may need to take certain standardized examinations to complete your university application even though this country provides a wonderful cultural experience as well as worldwide exposure and degrees of the highest caliber.
Depending on your chosen field of study, degree level, or country of origin, the standard exam required for your application may vary. If you're interested in math, you may want to prepare for the GMAT or GRE, but if you're interested in literature, you won't have to. If you're from a country where English is the official language, you won't have to take the standardized English knowledge exam.
English language proficiency tests
If you want to study abroad in a country where English is the predominant language, you must first pass an English language proficiency exam like the International English Language Testing System (IELTS) with a good score (International English Language Testing System).
More than 10,000 organizations throughout the globe, including educational institutions, professional groups, employers, and governments in over 140 countries, recognize IELTS as the world's most popular high-stakes English language competency exam.
Applicants need a minimum of a band 6 in all four courses to be successful, with the highest-ranked UK institutions asking for bands as high as 6.5. This criterion is up to your chosen institution's discretion, so be sure to double-check it before applying.
To study in the UK, you must pass academic tests.
1. For post-graduate business programs and other courses:
In most UK institutions, the GMAT (Graduate Management Admission Test) is regarded as a means of gauging a student's broad competence in areas like Algebra, Arithmetic, Geometry, and Grammar. It's a requirement for all MBA programs.
Applicants to graduate degree programs at the best universities in UK must take the GRE (Graduate Record Examination), a standardized exam.
Some courses, however, may need the completion of certain assessments.
2. To study law
The Cambridge Law Test measures your critical thinking skills as a future lawyer. It's a paper-based exam.
The National Admissions Test for Law (LNAT) is a national standardized test. It's a test that evaluates your thinking, information interpretation, and analysis abilities, as well as your ability to conclude various situations. Having said that, a previous understanding of the law isn't necessary.
3. For studying Mathematics
MAT, which measures your aptitude in mathematics. Two of the most prestigious British institutions, Oxford and Cambridge, jointly administer the grading paper-based mathematics exam. If you want to pursue a degree in mathematics or computer science, you'll likely have to take this exam.
STEP: Sixth Term Exam Paper: This STEP exam is for students attending Cambridge University and Warwick University. The exam assesses your understanding of fundamental undergraduate mathematics concepts.
4. For those who want to pursue a career in medicine
The Biomedical Admissions Test (BMAT) is required if you want to pursue a career in medicine, biomedicine, or dentistry.
The GAMSAT is a standardized test for medical school applicants. The Australian Council for Educational Research (ACER) and the Consortium of Graduate Medical Schools devised this exam to identify the most qualified applicants. If you want to study medicine in the UK, you'll need to pass this test.
It is necessary to take the Health Professions Admission Test (HPAT) before pursuing a career in healthcare.
UK Clinical Aptitude Exam (UKCAT): Medical and dental degree programs in the UK need applicants to take a test before they may enroll.
As part of their admission process, certain UK institutions need these exams. If you're applying to the best universities in UK between August and November, you should double-check the dates since they vary per degree. We recommend that you get in touch with your counselor, who will be able to walk you through the application process step-by-step.
It's critical to know what examinations you'll need since they're all required, regardless of where you attend school. To put it another way, if you apply to the best universities in the UK and do not pass the entrance test, you will be denied admission.
Caston Consultancies, one of the leading overseas education consultancy in India, with over 200+ partnered institutions worldwide.